This tip explains you how to embed a flash(FLV or SWF videos) movie in your blogger(blogspot) blog or any other blogs.
Generally, most people prefer the simple code provided by the youtube to embed their videos.
(If you didn't know how to embed/insert a youtube video on your blogger blog,please read this

How to embed a youtube video in your blog).But,it is not unique content which will be availabel only on your blog.So,if you want to add original(raw) stuff like some interactive flash animations to your blog to attract the attention of your visitors,you will have to know this tip.First,create your flash videos,movies,etc and upload to your server.
There are many sources which will allow you to upload your flash files,but most of them are not free.However, you can upload your flash files on Google pages for FREE.
Simply follow the steps as shown in the below pictures.
1.Click on the upload link which is at the right side after you logged into 'google pages'






Next,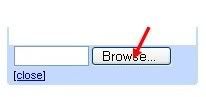 I will show you an example.I have uploaded a file named 'flash.swf',after uploading click on the link as shown in the figure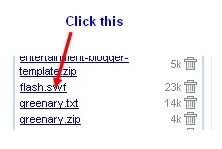 Next,save the url

2.
The url in this case is
http://123funjokes4all.googlepages.com/flash.swf
note that
url
and paste it in the below code and use it whereever you want,in your blog post,in the sidebar,etc.
NOTE:
Replace the url in the code to your original url & also set your own dimensions to suite your blog.In this case,I prefer width:120 px and height:120 px
3.
Finally,the flash file will appear like this
If you have any doubt,don't hesitate to ask.You can ask your questions via YOUR COMMENTS